Landscape Design and Construction and Stonework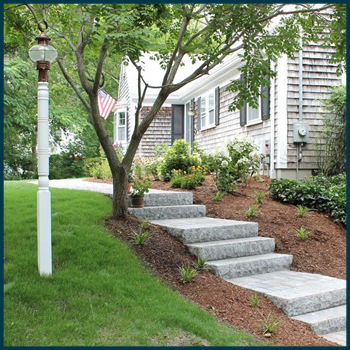 Whether you're in need of complete landscaping of a new home or a redesign of an existing landscape, Whitten Landscaping is at the ready with fresh ideas and expert installation. Our designers will work with you on creating a plan that suits your needs and complements your home. Once you've fallen in love with the designs, our licensed professionals get to work.
We specialize in stonework – both natural and fabricated – and can give your home a whole new look with an accent walkway or wall, or a new driveway and apron. Consider adding a patio; it will change the way you use your entire home! Our horticultural experts can create gardens that thrive and offer beautiful flowers and color all season long.
Whitten Landscaping has the latest technology and equipment for everything from stone and irrigation system installation to bark mulchapplication, which means you're able to get the landscape you've always dreamed of done quickly and efficiently.
Whitten Landscaping is an authorized Unilock installer.