Make Off Season Planning Season for Your Cape Cod Landscape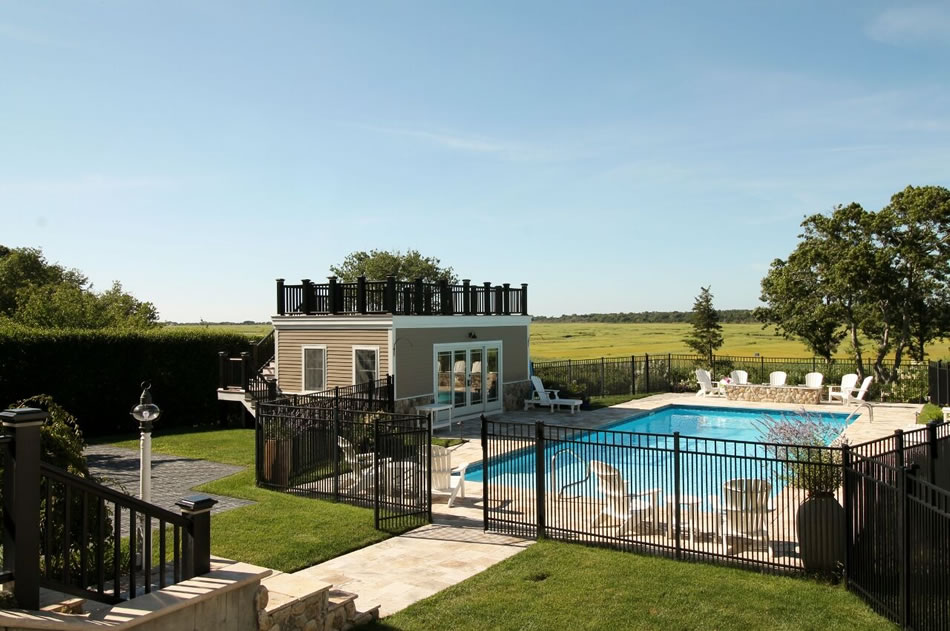 While it may seem counter-intuitive to spend time considering your Cape Cod landscaping in the winter months, long, cold nights and a lighter social schedule make it the perfect time to think about the changes you'd like to make to your outdoor living spaces. And with perennial plantings and deciduous trees dormant, and any annuals or container gardens gone for the season, the winter months allow you to see your entire yard at its clearest, perhaps presenting an opportunity you might not envision when everything is at its summer peak.
Let Experience Guide You
Grab a cup of coffee and sit near a window that offers a view of your yard. Or grab your iPhone and scroll through photos of any outdoor gatherings from previous summers. Take the time to really think about what works, and what doesn't work, about your current landscaping. Take notes!
Are there certain go-to spots where you and your family congregate? What is it–specifically–that you like about them? Ample shade, attractive plantings, comfortable seating, proximity to your home's entrance? Dig deep!
Then consider the places on your property that you seldom enjoy. What don't you like about these areas? Are they too sunny, or even too shady? Is the land sloped? Do they feel uninviting because of a lack of plantings and other visually interesting things such as water features or hardscaping elements?
Find Inspiration on the Internet
The internet is filled with inspiration and not just for kitchen remodeling projects and interior design ideas. Search phrases such as "outdoor living ideas," "landscaping ideas" and "hardscaping ideas" and you'll have stories filled with gorgeous photos and how-to info at your fingertips.
If you enjoy using social media, try searching similar phrases on Instagram and Pinterest.
An invaluable online landscape planning tool is Houzz which has thousands of beautiful photos and hundreds of information-filled stories. Create a profile on the site and you can save photos that appeal to you to ͞Idea Books which lets you keep everything organized.
Ready to Get Started?
As soon as the weather begins to warm, its time to start solidifying your plans. During our initial consultation, we'll review your notes and any inspiration photos you've gathered. We'll also walk through your property and make suggestions on how to turn that inspiration into a reality.
With plans in place before the grass starts turning green, you could be enjoying your new Cape Cod landscaping by Memorial Day!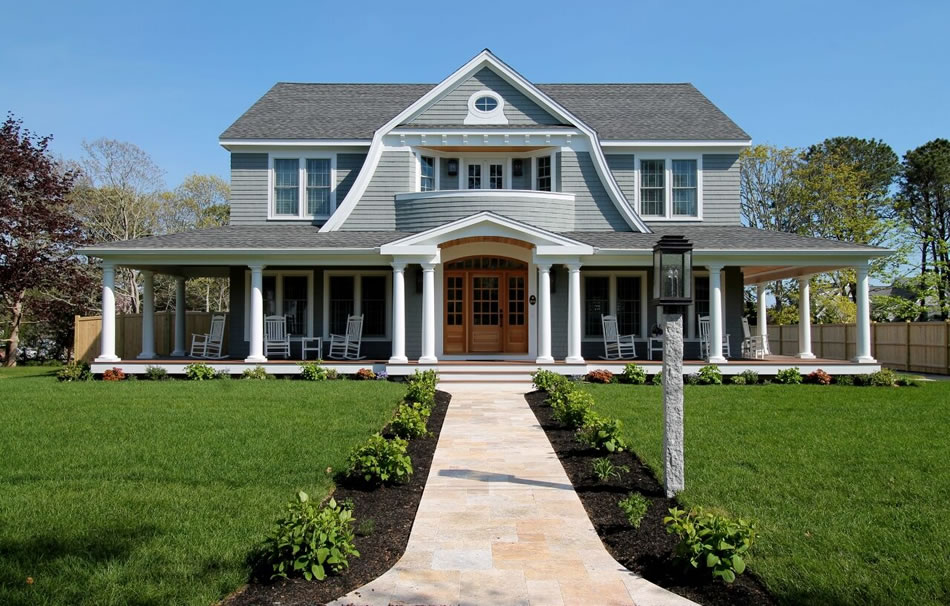 Because the owners of this Cape Cod home love spending on their farmer's porch, we added visual interest to the front yard with a dramatic travertine walkway and granite accents. Low-to-the-ground plantings keep the view unobstructed.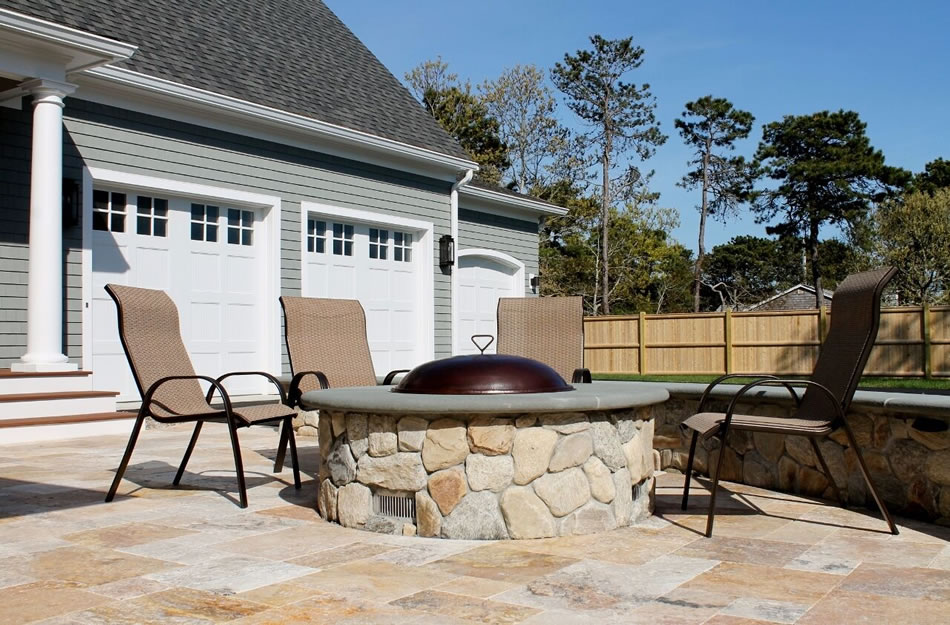 A petite patio with a fire pit, located just outside the home's rear door, is this family's favorite gathering spot. Set on the back of a large lot, with the home located some distance away and on a hill, this pool wasn't being fully enjoyed. A new cabana house, which we recently completed, has the family spending much more time around their pool.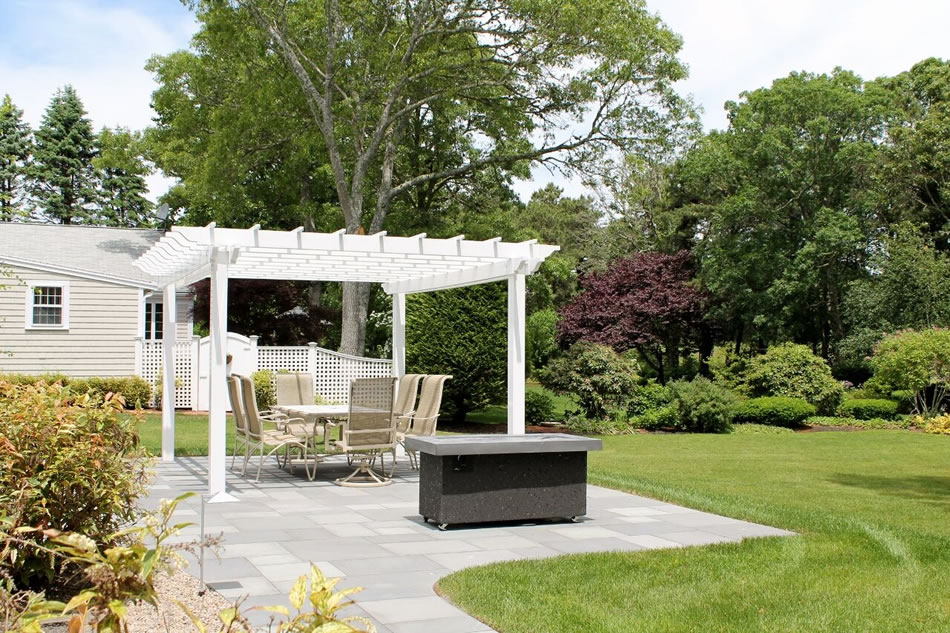 While this home had a lovely backyard filled with mature plantings, there was no defined place to sit so we added a bluestone patio and pergola.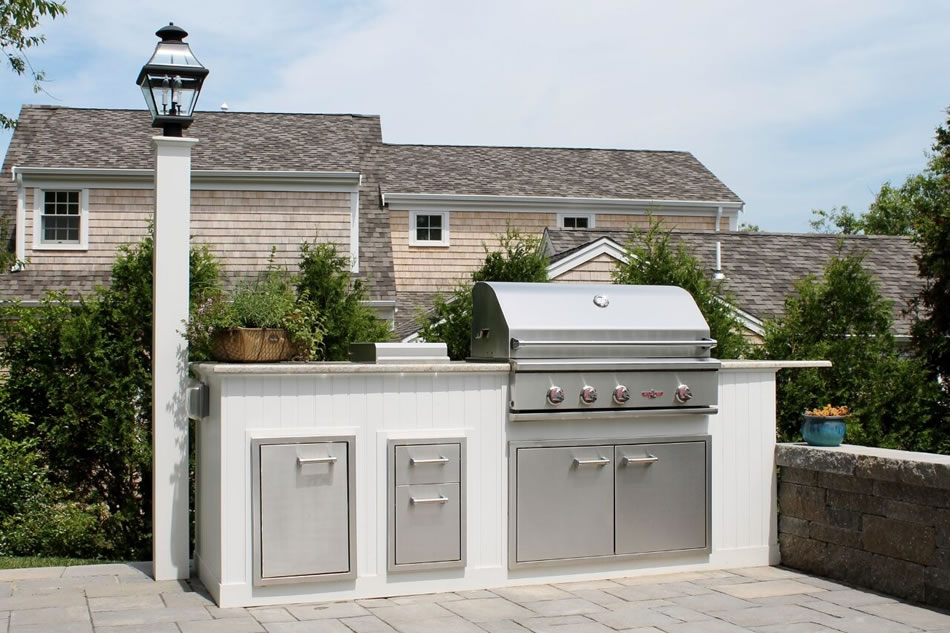 An outdoor kitchen on a new patio was the perfect addition for this family who loves entertaining outside.